Welcome to
Redeemer Lutheran Church
Through God's Word, The Light and the Truth, We Invite All to Grow in Christ
We are now gathering in the building at 9:30 am Sunday Mornings and streaming Online.
Join us for in-person worship service, watch the recordings below, or visit our Facebook page for links to all of our worship services.
​
An Introduction to the Parabales
Professor Garwood P. Anderson, Pd. D.
Nashotah House Theological Seminary
This is the season of Easter.
We are open!
​
Join us for service Sundays, 9:30 a.m. at Redeemer Lutheran!!
Every 2nd, 3rd, 4th & 5th Friday of the month, weather permitting, from 2pm-4pm.
Pastor Louisa Davis Groce
Celebration of Life
May 2, 2021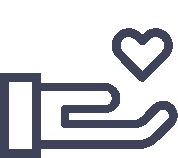 "Whoever is generous to the poor lends to the lord, and he will repay him for his deed."